Reflex inSITE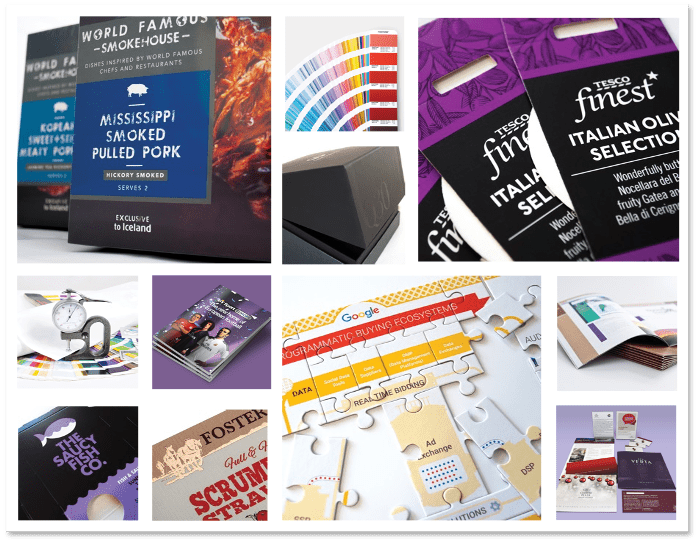 Part 3: Litho Print
Welcome to instalment three of inSITE – the series designed to introduce you to each of our 19 sites to help you better understand everything Reflex can do.
Over the past couple of months, we've taken whistle-stop tours around our flexibles and labels sites, and if you missed either of these articles, you can check them out here.
This week we're going to talk about all things litho print.
ABOUT LITHO PRINTING
Offset Lithographic printing (to give it its formal name!) is a print process that's perfectly suited to printing on paper and cardboard products.
The three key differences between litho and flexo printing are the ink, plates, and the substrates used to print on. Look out for an upcoming blog, which will expand on these differences.
Our dedicated litho printing site is situated in Manchester and the talented team here can print pretty much anything on paper or card; from business cards, brochures, flyers, and office stationery, right through to food cartons and premium gift boxes.
Their motto is: "If you need something printed, whatever it is, we'll find a way to print it for you".
ABOUT REFLEX MANCHESTER
Part of the Reflex family since 2017
Specialist Categories- Food & Beverage Cartons & Sleeves (but as mentioned, the Manchester site will assist with just about anything – if it's possible, they'll find a way!)
Capabilities- Printed board up to 5 colours, foil blocking, spot varnishing, lamination, coating, forme cutting stations, and 'in-house' folding & gluing.
Fun Fact- Reflex Manchester is based just up the road from Old Trafford Football Stadium.
Sustainability sits right at the heart of Reflex's operations. This means that timber products have been harvested responsibly from well-managed forests that are continuously replenished. Read more on our green story here.
Don't just take our word for it…
"Reflex has been great in helping us with our latest gift boxes, always responsive and knowledgeable. My designer commented on the artwork that came back from the team (and attention to detail) before going to print and cut was the best she had seen. This comes from a Creative Director with 30 years of industry experience.
I would have no hesitation in recommending. The feedback from our customers is very positive as well" –  The Fabulous Drinks Company
Are you looking for a printed sleeve to wrap around your hummus pot, perhaps a beautiful gift box to package your new gin or candles, or maybe you're running a promo campaign on your bottled cider that you need a printed neck tag or printed neck collar for?
Why not put the team in Manchester to the test for your next paper or card printing project? Click here to chat with one of our experts who'll be only too happy to chat through your requirements.
Next up: Focus on our Labelling Systems sites